Bankruptcy Lawyer – Chapter 7, 11, & 13 Bankruptcy – Serving Ithaca, Cortland, Binghampton, and the Surrounding Finger Lakes Communities.
Bankruptcy can provide a fresh start to individuals and companies that are unable to repay creditors by eliminating all, or a portion, of their debts.  Further, a bankruptcy filing provides immediate protection under federal bankruptcy laws, which stop creditors from taking additional collection activities against individuals and their property.  After the bankruptcy process is complete, and a bankruptcy discharge is received, financial obligations are relieved, and debts are discharged.
Bankruptcy can have long-term financial and legal consequences; thus, if you want to file, it is crucial to seek advice and to consider all your options.  We understand that filing for bankruptcy is a very personal decision and that everyone's situation is different.  We can review your circumstances, explain your options under the various chapters of the bankruptcy code, and provide guidance on what may be the best course of action to meet your objectives.
You Don't Have to Keep Facing Insurmountable Debt – the Sooner You Get Started, the Sooner We Can Help You.  Call our Office to Schedule a Consultation!
What is a Bankruptcy Chapter?
There are several types of bankruptcies, which are typically referred to by their chapter in the Bankruptcy Code.  Different chapters pertain to different types of "filers" and different types of situations.
Chapters 7, 11, and 13 are the most frequently used.  Chapter 7 allows individuals to liquidate, while Chapter 11 is used for a business reorganization, and Chapter 13 is used for individuals to repay a percentage(10 cents on the dollar for example) or all of their debt over time depending on your financial circumstances..  For example, individuals may file Chapter 7 or Chapter 13 bankruptcy, depending on the specifics of their situation, while businesses may file under chapter 7 (to liquidate) or Chapter 11 (to reorganize).  As New York bankruptcy lawyers, we can assess your eligibility and help you determine which type of bankruptcy is the most beneficial for your situation.
Will Bankruptcy Ruin My Credit?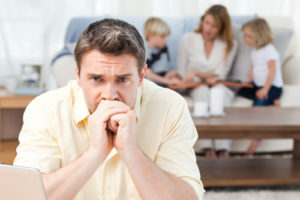 Many people believe that bankruptcy equates to bad credit for 7 – 10 years; however, this is not exactly the case.  It is true that a bankruptcy filing will stay on your credit report for either 7 or 10 years, which can negatively affect your ability to get credit.
On the other hand, most people who will be in need of filing for bankruptcy will likely already have unfavorable credit scores as the result of high debt and perhaps late or unmade payments.  When this debt is either eliminated or significantly reduced, the person filing for bankruptcy will be in a much better position; hence their credit scores will improve after the benefits of the bankruptcy occur.
Typically, good credit can be recovered in 2 years, and most individuals can qualify for a mortgage within 3 years.  Further, credit card companies will usually offer new cards as soon as the bankruptcy is complete.
While filing for bankruptcy is a big decision, you should not let misinformation dissuade you from doing so.  As attorneys with over 70 years of legal experience, we can answer your questions and help dispel rumors and inaccuracies.
How Do I Qualify For Chapter 7 Bankruptcy in New York?
Filing for bankruptcy is like a fresh start for financially strapped individuals.  In a chapter 7 bankruptcy, known as a "liquidation bankruptcy," most unsecured debts (such as credit card and medical bills) will be erased (or "discharged") without the need to pay back balances through a repayment plan.[1]  Chapter 7 is the most expeditious, uncomplicated, and common type of bankruptcy.  In 2019, 479,042 cases, almost 62% of all bankruptcy petitions were chapter 7 filings.[2]
To qualify for chapter 7, individuals must meet what is known as the "means test", which is designed to determine a person's (or a couple's) ability to repay existing debt over a specified time period.    In general, under the means test, if a debtor's median income is less than that of a New York household of the same size, they qualify.  If not, the means test becomes much more complicated, requiring the consideration of multiple factors and computation of disposable income.
Determining chapter 7 eligibility can be difficult, especially if your earnings exceed the state median.  We can review your finances and calculate your disposable income to help determine if you qualify to have your unsecured debts discharged.
What is Chapter 13 Bankruptcy?
Chapter 13 is a reorganization bankruptcy designed for individual debtors (and sole proprietorships)[3] who have excess income available to pay back at least a portion of their debts through a repayment plan.  Although most chapter 13 filers make too much money to qualify for a chapter 7 bankruptcy, some debtors still choose to file for chapter 13 because it affords some benefits, such as:
Allowing debtors to catch up on delinquent mortgage payments and remove junior liens from property (such as a house);
Permitting debtors to potentially keep all property (including nonexempt assets, if creditors are paid an amount equal to the value of the nonexempt property);
Suspending any current foreclosure proceedings;
Extending repayment of non-dischargeable debts such as child support or alimony for 3 – 5 years; and
Paying back all or a portion of debts through a repayment plan (the amount will depend on expenses, income, and the type of debt).
Any individual, even if self-employed, is eligible for chapter 13 relief if their unsecured debts are less than $394,725, secured debts are less than $1,184,200, and they fulfill a few additional requirements.[4]  For example, the debtor must, within 180 days before filing, receive credit counseling from an approved credit counseling agency and file a debt management plan with the bankruptcy court (if one is developed during counseling).[5]
If you make too much money to qualify for Chapter 7, want to extend repayment of debts for 3 – 5 years, or need to stop a foreclosure on your home, we can help you prepare and file the necessary chapter 13 paperwork.
What is Chapter 11 Bankruptcy?
Chapter 11 is designed as a business restructuring, and can be used by businesses of all sizes. Many times, small business owners face a downturn in their industry, compromising their financial stability and resulting in their inability to timely pay debts.  This can lead to the bankruptcy of the business and the individuals.  For example, with the current coronavirus pandemic, many small businesses and their owners are suffering from bankruptcy.
Bankruptcy for Small Business Owners
When a small business is failing, in many (or perhaps most) cases, the owner will also not be able to pay their debts.  As a result, sometimes both the business owner and the business will need to file for bankruptcy protection.
What is the Automatic Stay?
When a person or business files for bankruptcy protection, creditors must immediately stop engaging in collection efforts of any kind, including phone calls, emails, or demands by mail.  Instead, they are only entitled to participate in the bankruptcy process, and to make a claim against what is known as the "bankrupt estate" (the estate of the person or company filing for bankruptcy).  If a creditor nonetheless continues to make contact with the person or business filing bankruptcy, they can be subject to significant ramifications in the bankruptcy process.
Will I Lose My House or Car if I File for Bankruptcy?
This depends on a number of factors, such as the value of the assets, the value of the estate, whether there is a mortgage against the home (or vehicle loan payments due) and many other factors.  Once we learn about your situation, we can discuss your options.
What Are Exempt Assets?
The term "exempt assets" refers to assets that cannot be touched or sold by creditors.  In a normal bankruptcy, creditors are entitled to seize the assets of the bankrupt estate, sell the non-exempt assets, and then divide the proceeds in accordance with certain "priority" principles, such as how much the creditors are owed.
Exempt assets include certain types of assets that are exempt from the bankruptcy process, as well as assets that may be exempt up to a certain fair market value.
Will the Creditors Actually Take All of My Exempt Assets?
Probably not, and in fact, in a Chapter 7 proceeding, you may actually be able to keep most of your non-cash assets.
The reality is that most people's debts are often comprised of credit card debts or debts that are owed for bills such as medical expenses.  Most creditors – like credit card companies and hospitals – will usually have no interest at all in coming to your home and taking physical possession of belongings such as a used tv, garden tools, and old furniture.  It simply is not worth their time to collect these items, store them someplace, try to sell them, and then account to the court for a sale.  As a result, bankruptcy trustees (those who administer the bankruptcy proceedings), often will not seek to collect assets that have minimal fair market value.
Once we know more about your situation and creditors, we can advise you as to what assets you may be able to keep.
Stop Creditors from Hounding You!  Learn About Your Options and How Bankruptcy May Help to Give You a Fresh Start.
At Friedlander and Mosher, we understand that this may be a stressful time in your life, but we can help.  We can walk you through your options and help you make a bankruptcy plan that best suits your needs.  Call our office to schedule a free consultation to get started.  The sooner you call, the sooner we can help!
We help people file for relief under the Bankruptcy Code.
 __________________________________
[1] Both businesses and individuals may file for Chapter 7 Bankruptcy.
[2] U.S. Bankruptcy Courts—Business and Nonbusiness Cases Commenced, by Chapter of the Bankruptcy Code, During the 12-Month Period Ending June 30, 2019, US Courts, https://www.uscourts.gov/sites/default/files/data_tables/bf_f2_0630.2019.pdf.
[3] A corporation and partnership may not be a chapter 13 debtor. 11 U.S.C. § 109(e).
[4] 11 U.S.C. § 109(e).  These amounts are periodically adjusted to reflect changes in the consumer price index.
[5] 11 U.S.C. §§ 109, 111